Honorary doctors
The Joint Faculties of Humanities and Theology appoint several honorary doctors each year. At the university's doctoral degree conferment ceremony, which traditionally is held in the end of May, the degrees are conferred, accompanied by pomp and circumstance.
Honorary doctors at the Faculty of Humanities 2022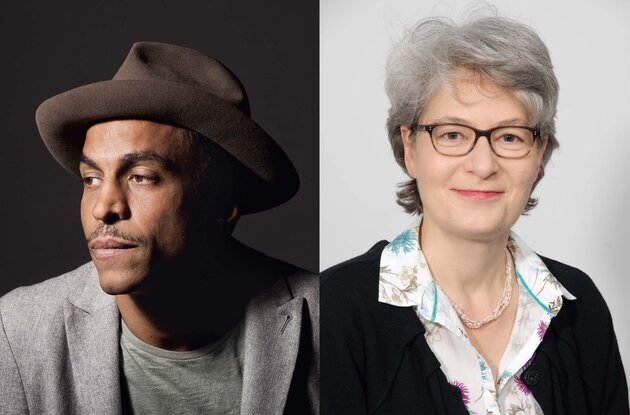 Jason Diakité
Jason Diakité has been an active musician under the name Timbuktu since the early 1990s. He is appointed honorary doctor for his innovative writing and versatile artistry, which captures and reflects on essential aspects of humanistic thought and humanities research.
Diakité is one of Sweden's most acclaimed musicians. Han had his breakthrough as a socially conscious hip-hop poet, and has, throughtout his career, moved freely between music, poetry and literature. From the start his texts, written and performed in the version of the Scanian dialect, which in spoken in Lund, have occupied a central place in his art. He has a gift for language, and has proven, with his both playful and skilfully sharp texts, that Scanian certainly can be a literary and lyrical language. Diakités playful mixture of words and phrases from different spheres and styles shows a great linguistic competence and sensitivity.
"Jason Diakité has been an important person in Lund's and Sweden's cultural life for a long time, and his commitment to the public debate is inspiring", says professor Barbara Törnquist-Plewa, Dean at the Faculty of Humanities at Lund University. "Through his qualified well-read reflections, both in prose and verse, delivered with humor and lyrical virtuosity, he makes us reflect on how identities and social roles are produced and reproduced in a modern world."
More information about Jason Diakité on hos own website (in Swedish only)
Martina Kessel
Martina Kessel is Professor of history at Bielefeld University in Germany. She is appointed honorary doctor for her long and extensive research work, as well as her many years' involvement in the National Graduate School of Historical Studies.
Kessel is an internationally renowned historian with broad research interests such as gender, politics and international relations in German and European history of the 19th and 20th centuries. Her research is permeated by questions concerning the constitutional conditions of modern society and its connections to identity, class and gender. Since 2013, Kessel has been a close friend of the history subject at Lund University and a driving force in the collaboration between the National Graduate School of Historical Studies and the doctoral programs at Bielefeld University and the University of York. Kessel has been the graduate school's most important contact in Bielefeld and involved other researchers at the same university in the collaboration with the graduate school.
"Martina Kessel has been a invaluable resource for the graduade school's international work", says Barbara Törnquist-Plewa. "The Faculty of Humanities wants to honour and highlight this commitment, as well as her long and extensive research work".
More information about Martina Kessel on the Bielefeld University webb
Honorary doctors at the Faculty of Theology 2022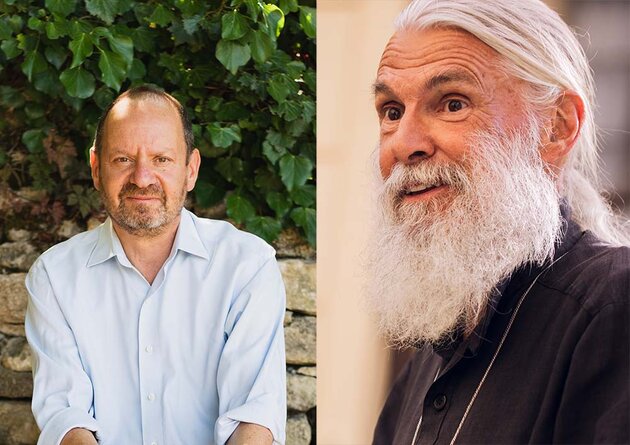 Peter Halldorf
Peter Halldorf is a Swedish Pentecostal pastor, but most known for his work as an editor of the journal Pilgrim and as an author of about thirty books. Halldorf has been one of the most central figures within Swedish ecumenism and one of Swedish Christendom's most read authors and theological educators of the wider public for many years.
Rooted in the Swedish Pentecostal Movement and Free-Churchism in general, he has become a well-known and appreciated theologian even within the Church of Sweden, the Roman Catholic Diocese of Stockholm and the orthodox churches in Sweden, as well as internationally.
Through his editorship, his large number of books, but also his extensive lecturing activity, Halldorf has had a great impact on Swedish Christendom och and increased the mutual understanding of different Christian groups considerably. For his work, Halldorf has been awarded a number of prices and distinctions.
"By appointing Peter Halldorf honorary doctor at the Faculty of Theology, the faculty not only highlights one of Swedens foremost educators of the wider public within his field, but also aims to strengthen its collaborations with the distinguished theologian", says the Dean at the Faculty of Theology at Lund University, professor Stephan Borgehammar.
Philippe Sands
The British and French author, lawyer and Professor of Law Philippe Sands has his academic background from a number of world's leading universities och is today professor at University College London, where he also is Director of the Centre on International Courts and Tribunals. His main field is international law. Besides his academic career, Sands is also an internationally acknowledged lawyer and he regularly appears as counsel and advocate before the International Criminal Court (ICC) and the European Court of Human Rights.
During the past years Sands has above all made a name for himself as a renowned author and important voice in the international political debate. His highly praised books East West Street: On the Origins of "Genocide" and "Crimes Against Humanity" (2016) and The Ratline: Love, Lies and Justice on the Trail of a Nazi Fugitive (2020) show Sands ability to combine a high level of education with a stylistic sense stilistisk känsla, when he in a touching way elaborates the moral complexity which permeates much of Europe's recent history.
"With his important work on human rights and Europe's Jewish history, Sands has given invaluable perspectives for the research conducted at the Faculty of Theology within church history, judaistics, ettics, theology and philosophy", says Stephan Borgehammar.
Degrees for honorary doctors will be conferred at the doctoral degree conferment ceremony in Lund the 3rd of June 2022.