Existential Sustainability in an Age of Secularization: Finding Meaning at the Margins of Life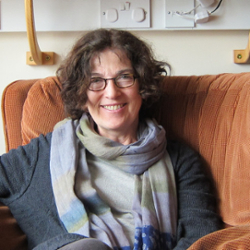 Welcome to a lecture by Prof. Ellen Idler, Director of the Religion and Public Health Collaborative and Professor at the Departments of Sociology and Epidemiology at Emory University. Prof. Idler studies the influence of attitudes, beliefs, and social connections on health, including the effect of self-ratings of health on mortality and disability, and the impact of religious participation on health and the timing of death among the elderly. Her publications include the influential book Religion as a Social Determinant of Public Health (OUP, 2014).
This is the fourth lecture on the theme "health" within the research initiation project on existential sustainability hosted by the Centre for Theology and Religious Studies in 2022.
For more information on the project, please visit https://projekt.ht.lu.se/existential-sustainability.
Welcome!
About the event:
23 September 2022 10:00 to 12:00
Location: LUX:C126
Language:
English
Contact: lovisa.nymanctr.luse