Practical information
Housing
LU Accommodation manages a limited number of rooms and flats in Lund. Due to a great demand for accommodation, they are unable to guarantee all applicants a room.
Application periods
Please see LU Accommodation website:https://www.luaccommodation.lu.se/student-accommodation/apply-student-accommodation/application-periods
Please note that you make your application for accommodation on the on-line application for exchange studies, at the same time as you do your general application. The link will be sent to each student who has been nominated to us by their home university.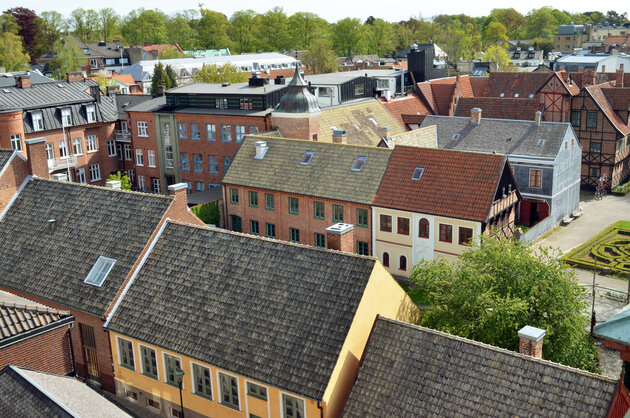 Insurance
All students who study at Lund University are covered for accidents occurring within the framework of their studies (for example: during classes, while studying at a university library and while travelling from their accommodation to the University).
Insurance for incoming exchange students
The Swedish government has issued insurance for foreign students coming to Sweden within an exchange agreement, which Lund University has acquired as a group insurance policy for all its exchange students. This insurance provides exchange students with coverage for certain medical expenses. It also contains some accident cover in the form of a fixed amount in conjunction with disability or death, as well as the third party liability necessary for a housing contract and coverage of legal expenses cover. It applies 24 hours a day in Sweden. This insurance applies only when there is no other insurance coverage, and the insurance only applies in Sweden, so for travel outside Sweden you will need additional insurance which you should get in your home country. It is your own responsibility to make sure you have adequate insurance coverage. Remember to bring a certificate documenting your insurance.
European Health Insurance Card
EU/EEA citizens are required by the Swedish authorities to have comprehensive medical insurance (European Health Insurance Card) during their studies in Sweden. Please contact the health insurance institution in your home country for the required documents before coming to Sweden.
Residence Permit
If you are a citizen of a country outside the EU, you require a residence permit (Swedish: uppehållstillstånd) to study at a Swedish university for a period longer than three months. You cannot enter Sweden until the permit has been granted.
If you are an EU citizen, you don't need to apply for a residence permit.
To read more about regulations about residence permit here:
Co-ordination Number
Exchange students that are not eligible for Swedish Personal Identity Number (Swedish: personnummer) but would like to work and pay taxes in Sweden can get a co-ordination number (Swedish: samordningsnummer) from the Swedish Tax Agency (Swedish: Skatteverket).
Information about co-ordination numbers
You can visit the Swedish Tax Agency in Malmö. Address: Kattsundsgatan 7, Malmö. Find it on the map.
Letter of Acceptance
The Letter of Acceptance is sent out late May 2023 at the latest for Autumn semester 2023. For Spring 2024, the Letter of Acceptance is sent out early December 2023 at the latest. The document is usually sent out within two weeks after you have submitted your application if you are a student of a university outside of EU.