Discrimination, harassment and victimisation
Respect, tolerance and consideration are to apply in all relations. This concerns all categories of people active at the University: students, teaching staff, researchers and administrative staff. Everyone has a shared responsibility for treating people around them with respect and for striving to create a good work environment in all contexts, whether in the lecture halls, the corridors, on social media or in the common rooms.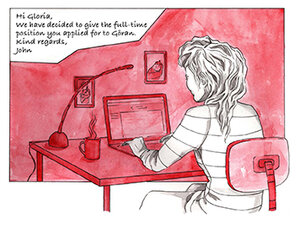 What does the Discrimination Act say?
The Discrimination Act covers six different forms of discrimination:
direct discrimination
indirect discrimination
inadequate accessibility
instructions to discriminate
harassment
sexual harassment
For the Discrimination Act to be invoked, the incident must be linked to one of the seven
grounds for discrimination that are prohibited by the Discrimination Act, which are listed as
follows:
gender
transgender identity or expression
ethnicity
religion or other belief
disability
sexual orientation
age
These pages about discrimination, harassment and victimisation are under construction.