The School of Journalism interacts with the local community
Joint Faculties of Humanities and Theology
The School of Journalism at Lund University is characterised by its desire to collaborate at all levels, from the local to the international. A collaboration with the City of Malmö was particularly successful and can serve as an inspiration for other units and divisions at LU.

Hello Andreas. Would you start by introducing yourself?
I have been working as a lecturer and teacher in the School of Journalism since 2012. I have been the programme coordinator since 2016 and, together with my colleagues, develop the instruction offered in the Bachelor Programme in Journalism. Since 2020, I am also a doctoral student at the Faculty of Social Sciences at the University of Helsinki alongside my work at Lund University. In my thesis project, I am analysing how Sweden's media aid has influenced the development of journalism in Vietnam.

I have a background as a journalist, having worked for Sydsvenskan, Gotlands Tidningar, Aftonbladet and Radio Sweden. I also worked freelance for many years, mostly from Southeast Asia and in particular from Vietnam.
The Journalism programme moved from Lund to Malmö not so long ago. Where can you be found now?
In the spring semester of 2022, we moved to Media Evolution City (MEC) in Malmö, where we have built our student editorial office. MEC is a hub for the digital and creative industry in the region, which helps to create a unique proximity to the media industry. The activities are created by the member organisation Media Evolution, which Lund University has been a member of since the beginning. Being located at MEC also gives us even more opportunities for collaboration and opportunities to become acquainted with future employers and clients. In the coming years, the Faculty of Fine and Performing Arts will build its new campus in the neighbouring property, and it will be exciting to see what we can do together. We are very much looking forward to continue developing the activities in the neighbourhood.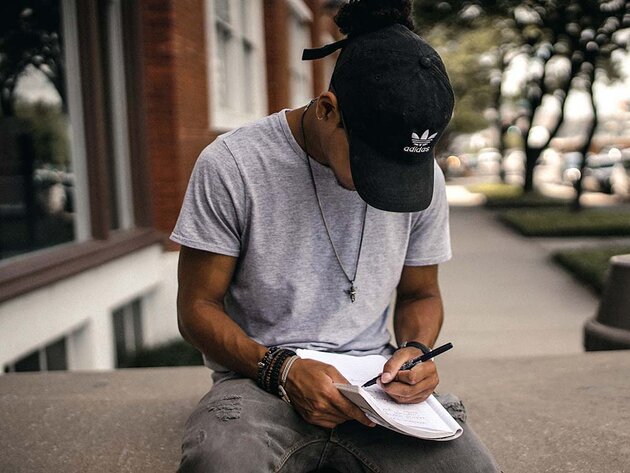 You seem to be very interested in collaboration and have led several different projects, both inside and outside of Sweden. Do you have any examples?
That's right. It is important for us to collaborator with different actors in the media industry, editorial offices and other journalism programmes to stay relevant in a media world that is constantly changing. It is also important for us to realise that journalism is developing globally, and that this means new conditions, challenges and opportunities both in our home country and elsewhere in the world.

For example, we are members of a Nordic network of journalism programmes, which gives us teachers the opportunity to gain knowledge and experience from other academic journalism programmes around the Nordic region. It has also provided an opportunity for mobility for our students, resulting in reporting trips to Greenland and Iceland within the framework of our Bachelor's course.

In recent years, we have also had collaborative projects with journalism programmes in India, in cooperation with the South Asia Studies Network (SASNET), creating opportunities for students to become acquainted with a media landscape and a society that in some respects differs markedly from their own and in others is quite similar. In the same spirit, for several summers we have hosted a summer course for students from East Stroudsburg University in the USA. During the course, the American students, led by teachers and students from us, have discussed and analysed the differences and similarities between the Swedish and American media landscape.
For a couple of years you also led a project "at home" in collaboration with the City of Malmö. Can you tell us more?
Absolutely! In 2017 and 2018, we conducted the Young in Malmö project in collaboration with the City of Malmö. The aim was to use journalistic methods to bring out more voices about what it is like to be young in Malmö. Every summer, we built an editorial office with 30 young people from the municipal summer holiday initiative "Summer internship in compulsory school" who were paid to work as journalists. The editorial team, which was led by two or three of our students, gained practical experience in editing and working with young people. The young people received a crash course in journalism methods, including interview techniques, writing techniques and source criticism.
What did this result in?
We created unique journalism jobs that no established reporter could have done. The issues were driven by young people's curiosity and perspective on the city. As a result, we were the first to report on a school remodelling that affected hundreds of students, which was then picked up by the mainstream media. Some of the young people were later hired as columnists by other news organisations.
What do you think the young people involved in the project gained from their participation?
It certainly depends on which young person you ask. I think they got a concrete professional experience in which they could express their creativity and curiosity. Some found new ways to deal with difficulties in reading and writing in Swedish, by focusing on what to write rather than how to write it. I also know that some young people gained new motivation that they later used for the rest of their education and led to new summer jobs and internship opportunities.

We situated the editorial office at MEC, in the same premises where we now have our student editorial office. This gave the young people more insights into what it can be like to work in the creative professions.
How was it rewarding for the students who participated?
Well, that is a question for them, but I think they gained concrete experience of working as editors and managing an editorial team, which in this case was also made up of young people. Several of the students who were involved in making Young in Malmö what it became are now working in editorial offices such as Aftonbladet, Svenska Dagbladet and Sveriges Television.
What would be needed for you to conduct this type of project again?
The concept and experience are still there, as are motivated and ambitious students. All that is needed is a collaborative partner and funding.