Innovation

Innovations born out of research within the humanities and theology often arise from ideas that meet societal needs, including concepts, work methods, services, and processes that solve problems on different levels and in various areas of society. Innovations that improve and contribute to a more sustainable day-to-day life for many people and contribute, for example, to learning, democracy, and human rights.
The magical garden is a play-and-learn game in mathematics for preschool children that gives children the mathematical conceptual foundations that are a prerequisite for being ready for primary school mathematics.
Read on to learn about the problems that Agneta Gulz and her research group aim to solve with the game, as well as what sets it apart.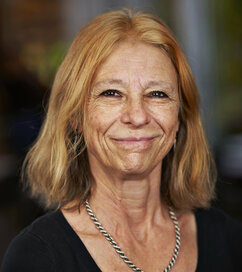 The Magic Garden tackles the following issues:
Around 25% of preschool children lack the conceptual foundations in mathematics to be ready for primary school mathematics.
Children from resource-poor families or children with major language challenges often struggle to keep up with primary school mathematics.
Some children lose faith early on that they can become good at maths.
The Magic Garden, play-and-learn game, is distinguished by
the fact that it incorporates research-based knowledge and many years of experience about learning processes. The game's pedagogy of learning-by-teaching also provides children with various learning challenges better conditions to prepare for primary school mathematics. Additionally, the game features an extensive resource package for preschool teachers.

The innovation support from the faculties of HT and LU Innovation has been used for:

Two people have been able to prepare and learn how to scale up and distribute this type of solution further, with regard to both legal and economic aspects. They have also been able to investigate certain technical aspects of scaling up as well as opportunities for more professional voice recording.
Read an interview with Agneta Gulz about The Magic Garden (Article in Swedish)
MITA (Mother Tongue Interaction and Training Application) is a closed digital platform where Italian-Swedish children between the ages of 7 and 14 can meet and play Minecraft and thereby practice Italian and learn about Italian culture in a playful way.
The development of the platform is led by Petra Bernardini, a lecturer in Italian, and is a collaboration with the company Hemkodat and LU Innovation.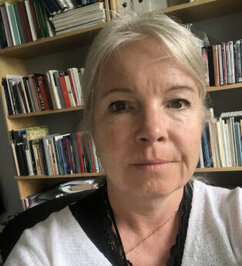 MITA solves the following problems
Multilingual children often do not learn their mother tongue well if it is a minority language in the country where they live.
Children have too few opportunities to speak the language to learn it well.
Children have difficulty identifying with the minority language because they often do not have peers to speak the language with, which lowers their motivation to learn it.

The digital platform MITA stands out thanks to its research-based pedagogy that is based on play and that the learning of the Italian language takes place in the game Minecraft led by a didactically competent moderator. The game motivates children to learn the language, partly because they want to progress in the game, partly through the natural conversations that arise between children both inside and outside the game.

The 100,000 SEK from the faculties of HT and LU Innovation have been used for:
The company Hemkodat to build the MITA server (Discord/Minecraft) and serve it during activities.
A research assistant who has done assignments and leads the game.
Hours for project management.
Read an interview with Petra Bernardini about MITA
Go to the project website for MITA. (Site in Swedish)
Hekima is a social media platform where impoverished people in developing countries can make their voices heard and increase their influence on aid efforts in their country. Hekima focuses on Kenya. Through the platform, local people are able to both show and tell about their community and country to decision-makers in large aid organisations through ethnographic films and podcasts. As a result, aid organisations can better understand the community and what help is really needed there.
The HEKIMA project, led by Billy Jones, is a collaboration between ethnographic researchers, local people, and filmmakers in order to connect grassroots organisations and livestock herding communities with large aid organisations, such as SIDA (Swedish International Development Organisation).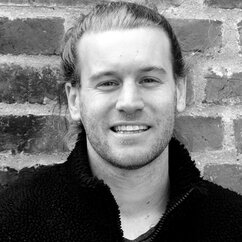 Hekima encounters is a response to the following societal problems:
Investments made in developing countries often fail due to a lack of knowledge and understanding of the culture in the country.
The marginalised in developing countries cannot themselves make their voices heard in the decision-making of aid efforts.
The decision-making today is top-down when a democratic bottom-up decision-making is needed.

As an innovation HEKIMA characterised by

its focus on allowing local people in developing countries to determine what help they need by conveying their knowledge of their local culture and situation to decision-makers in aid organisations. In this way, HEKIMA can also become a part of the decolonisation of these countries; that local people can film, conduct interviews, and communicate with only a mobile phone, which is the tool they have access to.

The funds from the HT faculties and LU Innovation has been used for:
Travel to Kenya – Billy Jones and the filmmaker have traveled to Kenya for two weeks in 2021 to train the local population to film and conduct interviews themselves.
A prototype – to produce five videos, a podcast, several short articles, and to build a platform prototype that shows how the concept works.

Salaries – salaries for two project members in Kenya for six months.
Link to an interview with Billy Jones where he talks more about Hekima. (In Swedish).