International guests and employees at the HT Faculties
Joint Faculties of Humanities and Theology
Every semester, LU welcomes a large number of international staff, visiting researchers, doctoral and Master's students from all over the world. Read their stories about what it was like to come to Lund and try to settle in. Who knows, maybe it will inspire you to welcome an incoming colleague or guest in the future.
Incoming international guest researchers, doctoral and Master's students
Caterina Cacioli, Università degli studi di Firenze

Caterina was an exchange student in Lund a couple of years ago, but has come back as a doctoral student in Linguistics. She intended to stay for one month for her project, but enjoyed it so much that she stayed for seven months – and plans to come back again!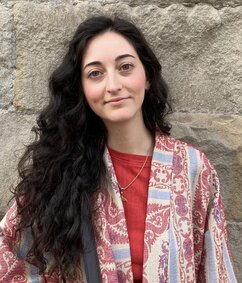 Emilio Calvani, Sapienza Università di Roma

Like Caterina, Emilio was an exchange student in Lund and then returned to LU in a new role, as a doctoral student. It is his second research stay in two years. He thinks Lund is a great city and enjoys his routine of cycling to SOL every morning, sitting at his desk and also meeting and socialising with colleagues.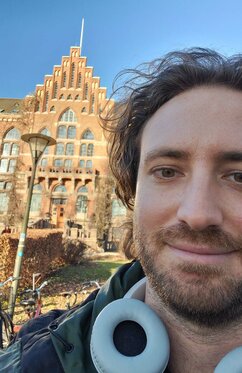 Luisa Ammirati, Università di Bologna

In spring 2022, Luisa was an Erasmus+ trainee at what is known as the DARK Lab in Lund (Digital Archaeology Laboratory). She was welcomed as one of the team and learned a lot about 3D modelling, knowledge that she carried back to Bologna and helped her finish her Master's thesis.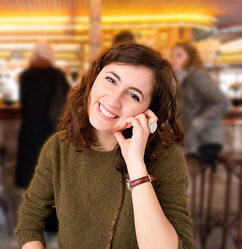 Raquel García-Plaza, Universidad de Salamanca

Raquel works as a physician at the Emergency Department in the hospital of her home town Bilbao, in Spain. It was her PhD studies on COVID-19, in Medical Anthropology, that brought her to Lund.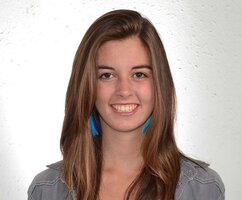 Tenno Teidearu, University of Tartu

Tenno is a doctoral student of Ethnology at the University of Tartu, and is also affiliated to the Estonian National Museum as a researcher. He was invited to come to Lund by Tom O'dell, professor of Ethnology. His research visit turned out great!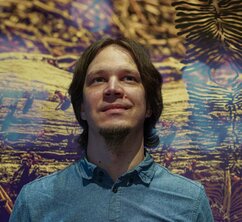 Uladzimir Morozuk, Charles University, Prague

Uladzimir spent a few days in Lund in May 2023. He came to Lund as a doctoral student under the Erasmus programme's new Short Mobility (5–30 days) scheme. He is originally from Belarus but is doing his PhD in European Studies at Charles University in Prague. In Lund, Tomas Sniegon at the Centre for Languages and Literature is his assistant supervisor.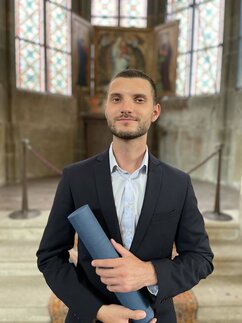 Have a look at Blaženka Scheuer's staff portrait
Blaženka knows how challenging it can be to be the "guest teacher" who doesn't know the unspoken rules.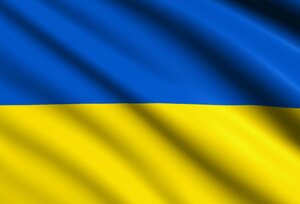 International Master's students from Ukraine
Anna Hryb, Ivano-Frankivsk National Medical University, Ivano

Anna came to Lund in January 2023 as an exchange student and is studying courses in medicine (Gynae­cology and Obstetrics) while learning some Swedish. She likes Lund a lot and appreciates that the programme includes a lot of practical training.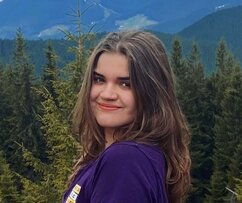 Olena Orlova, Taras Shevchenko National University of Kyiv

There were so many things happening at the same time, when Olena arrived to Lund. Of course it was difficult to be forced to leave family, friends and home town behind, in war-torn Ukraine. However, the reception in Lund worked out well and Olena has had the chance to settle down and reflect upon her future.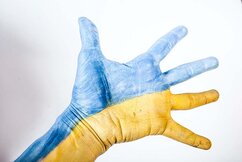 Yevheniia Konotopets, Taras Shevchenko National University of Kyiv

Much like for Olena, Yevheniia's first period in Lund was stressfull. It was difficult to understand the system in Sweden and where to find various kinds of information. Everything was new. After a few weeks, however, Lund became a safe place where it is possible to reflect upon one's situation, and future.