Katja Heldt
Joint Faculties of Humanities and Theology
One of the reasons Katja has spent time abroad is to learn languages that are useful in her contacts and research work. Her best advice is to start planning as early as possible when you need to travel abroad and are looking into what funding is available.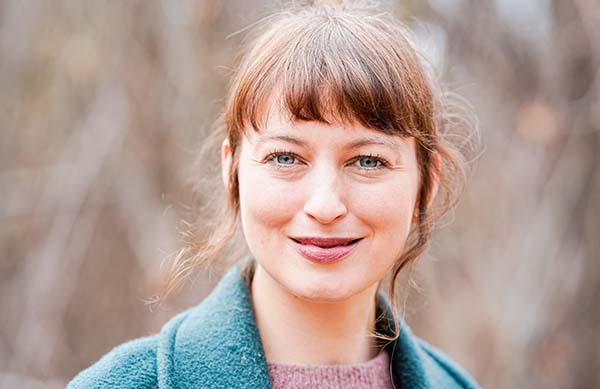 Hello Katja! You are a PhD student at the Department of Cultural Studies. In which subject area? What is your research topic?
I started my PhD in Musicology in 2020, studying pioneering women in electronic music studios of the early 1950s, mainly focusing on the French composer Éliane Radigue and the Danish composer Else Marie Pade.
How did you get in contact with the colleagues in Denmark and France, prior to your mobilities?
Despite the pandemic, I was lucky to be able to travel abroad on several occasions and experience two very fruitful Erasmus+ mobilities to Denmark and France. I visited Copenhagen for an intensive Danish course in summer 2021, mainly because I do research on a Danish composer and needed a better understanding of source material in Danish. The preparation for the trip was fairly simple: I informed myself about good language schools in Copenhagen offering summer courses and got registered.
Paris was different, because I went for a period of four months, including the Erasmus+ funded three-months traineeship at the music institution GRM – Groupe de Recherches Musicales at Radio France, one of the first studios for electronic music from the early 1950s. I used to study the history of this particular studio during my studies and luckily I was in touch with the artistic director François Bonnet through previous engagements and collaborations, so it was easy to reach out to him beforehand to plan my stay and get all documents signed. During my stay in Paris, I also spent time in the French National Library BnF and was able to meet several composers such as Éliane Radigue herself for interviews.
At what stages in your PhD studies did you travel abroad on these mobilities? 
I travelled to Denmark in my first year as a PhD, in summer 2021. Since I do research on a Danish composer, I needed to improve my Danish skills early in the research process to be able to read my source material. My four-months stay in Paris in summer 2022 was during my second PhD year, so I was able to collect useful insights into the institutions and collect archival material.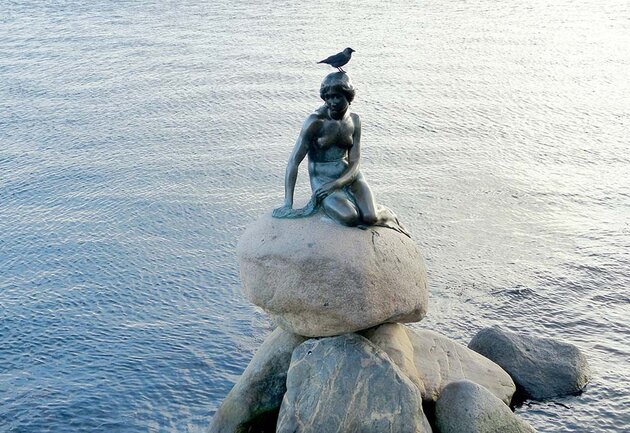 Do you think that the exchanges have been and will be beneficial for your research and for your future career? In what ways?
Definitely! Both experiences abroad were very beneficial for my research and my future career. The GRM is an important institution in my field of interest, and I stayed in contact with them afterwards and even programmed a concert in Malmö and Lund with them. In addition to that I got to know interesting people, made new friends, enlarged my professional network – both in the academical and the musical field, I conducted interviews with composers I admired long before and collected important source material for my research. I was happy to strengthen my language skills in French and Danish. In Lund and Malmö, it is normal to be surrounded by the Danish language, so a basic level improves my daily life and hopefully future career options.
Do you feel that you have created or strengthened networks that you will be able to benefit from in the future?
Yes, I have built up interesting networks. In Paris I worked with the research institution and music studio GRM. After my stay in Paris, I continued to collaborate with them and was able to invite the artistic director for a seminar, artist talk and concert in Malmö and Lund. Also, in Copenhagen I got in contact with people active in the field of music and was able to broaden my network. The proximity to Lund makes it even easier to keep in touch.
What was the best part of your mobility periods?
It was simply a great opportunity to live abroad for a short period of time in such vibrating cities as Paris and Copenhagen, to enjoy and to explore what the cities have to offer. In Denmark, the Staff mobility grant was much more generous than the one for Erasmus+ traineeship students, so I was privileged to live in a beautiful hotel in the city center and close to the beach. In Paris, I enjoyed the cultural life. I had less money and lived more a student life, which meant that I met many new people, and students from all over the world. I was happy to be able to meet people living in those places, visit concerts and conduct interviews.
What were the challenges?
I faced a few challenges in Paris: Originally, I intended to stay for a longer period, but in France institutions are only allowed to host an intern for three months, without paying any salary. My institution couldn't afford to pay me, which didn't matter because I earn a salary at Lunds University, I never planned that they would pay me. But that meant in consequence, that I could only apply for three months Erasmus+ traineeship, even though theoretically you're allowed to apply for up to 12 months. Another challenge was finding an affordable place to stay in Paris. I can highly recommend contacting Swedish institutions such as the Institut suédois or the Maison Suédoise at Cité Universitaire, they might be able to offer a room and it is an easy way to meet people and students from all over the world.
What about the economical side of these exchanges – were you fully reimbursed for your expenses?
The Erasmus+ staff mobility is very generous, so during my language course in Copenhagen, I was staying in a nice hotel in the city center. Even though the grant covers all travel expenses, it was not possible to pay for the travel in my private car, because everything needs to be booked through the university booking system. The mobility grant does not cover any course fees.
The Erasmus+ traineeship grant as a student was lower, around 550 € per month, which in an expensive city as Paris is not enough to cover even the rent for a flat or a room. But it was a good addition to my salary as a PhD. I received a different grant for another month in Paris after the traineeship for my research, so I was able to combine different sources of income.
How did you find the process of applying for the Erasmus+ funding, and reporting back after each mobility?
That process was really easy and quick. It might take some time to organise the trip and get in touch with the institutions, but, as long as all partners involved are quick in signing all documents, the actual application process is easy and not complicated. All information is well explained on the website and documents are uploaded online.
Is there anything else you would like to tell us? Do you have any tips or suggestions for PhD students who will venture out on mobilities in the future?
I can highly recommend starting to plan your stay or stays abroad at an early stage of the PhD. There are always different reasons to travel: courses, internships, archives, meeting interview partners, teaching, or other interesting events. In my experience, you can find a broad range of different grants to apply for.