Welcome to LUX
Joint Faculties of Humanities and Theology
LUX constitutes a new Humanities and Theology campus. The following departments are located at LUX: the Centre for Theology and Religious Studies (CTR), the Department of Arts and Cultural Sciences, the Department of Archaeology and Ancient History, the Department of History and the Department of Philosophy. The faculty office of the Joint Faculties of Humanities and Theology, the Humanities laboratory and the Humanities and Theology libraries is also located at LUX.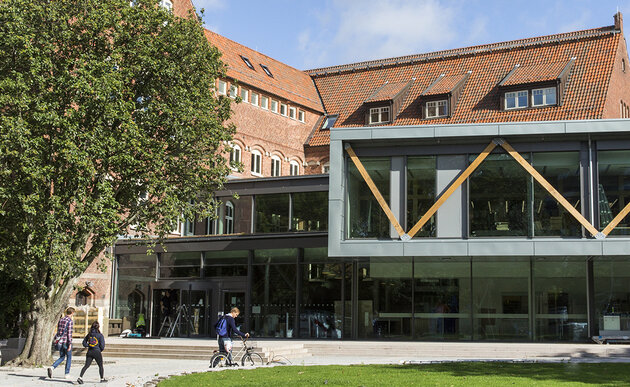 LUX Opening hours
Due to covid-19 LUX has changed opening hours
From December 23 to January 24 the building is closed. Just LU-empployees and LU -students can enter with LU-card + pin.
LU-employees and LU-students have access to the main entrances weekdays 8.00 am - 5.00 pm.
HT-employees have always access.
The entrances are open Monday to Friday 6:30 am - 10:00 pm and Saturday 10:00 am - 4:00 pm for HT-students and Department of Communication and Media students holding a LU-card and pin.
The building is also open when there are any planned acitivities in it. Use the ordinary doors.
Special opening hours:
HT-students have no access to the house December 24–27, December 31–January 3 and January 6. All other days they have their normal access, see above, to the house.